Adam Garnica
Tokyo International University
ESL/EFL educator with experience teaching in Thailand, South Korea, Mongolia, Japan, and the USA across all ages and grade levels. Currently at Tokyo International University teaching freshman composition for international students and sophomore composition for Japanese students majoring in English Communication.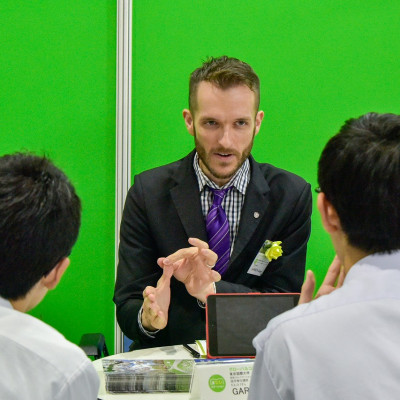 ---
Sessions
Sat, Jun 6, 16:40-17:10 JST
This presentation distills ongoing research on Online Collaborative Strategic Reading (OCSR), which is when students interact with a written text together asynchronously through a given online platform or tool to co-construct meaning within a text. The researcher has piloted and tested many online tools with both international and Japanese university students to best support the core principles of OCSR. He has found three that are the most accessible and easy to implement for instructors who may not have time to learn an entirely new system: Google Docs, Scrible, and Perusall. In the presentation, the researcher will give an overview of the theory of OCSR and how that takes shape in a typical reading course. From there, the researcher will go over three online tools that can be used to implement OCSR, how to use those tools specifically with OCSR, and the pros and cons of each tool in regards to OCSR activities. Teachers can expect to take away a clear understanding of what OCSR is, how it is beneficial for students' reading development, and information on and how to set up three tools that help support their learning aims with OCSR.