Alan Davis
McGraw-Hill Education
Alan Davis has over 20 years of experience in English education and training which includes curriculum design, online instruction, teacher training and consulting, and project design, implementation and management. He earned a degree in Anthropology from the University of Washington and a Masters in TESOL from the University of Technology, Sydney. He has worked in Australia, China, Singapore, Taiwan, Thailand, the United Arab Emirates and the United States.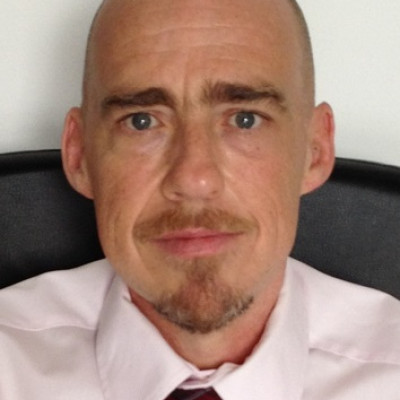 ---
Sessions
Sun, Jun 7, 10:00-10:30 JST
Teaching presentation skills can be challenging for any number of reasons. One major challenge is the time factor. The best way to learn how to present well is to do some presentations. But, facilitating student presentations can eat up a lot of class time, and if you are leading a class of 20 (or more) students once or twice a week, there often isn't enough time to give students meaningful, ongoing practice. Students are lucky if they give one or two short presentations during a school term. Without practice, students may gain an understanding of the concepts but lack the ability to successfully carry out a presentation of their own. Another challenge facing educators is the fear factor involved in public speaking. Even among native speakers, speaking in front of an audience can be terrifying. As a second language speaker, the fear is compounded. In this presentation, we will be exploring how to meet these challenges through the use of collaborative video projects using NewsMaker, a video editing tool for use in secondary and tertiary education. It will cover the benefits of collaborating on projects as a complement to in-class presentations, as well as look at the usefulness of video for practice and feedback. It will include step-by-step guidelines for implementing and overseeing video projects in English language classes.
Sat, Jun 6, 16:00-16:30 JST
Adaptive learning is an educational tool for delivering personalized learning to students based on their performance in an ongoing series of tasks. Adaptive learning uses computer algorithms to continually analyze and adjust the presentation of materials to students at a level that is appropriate and unique to them, rather than following a 'one size fits all' approach. The purpose is to make the learning process more efficient, effective and engaging. While adaptive learning has been successfully utilized in math programs for several years, it is relatively new to language learning programs. In this presentation, we will be looking at LearnSmart Achieve (LSA), which is an adaptive learning program on the Connect platform, that is aligned with the New Interactions series. ALS is a skills-based program for learning academic vocabulary, grammar and writing. We will explore the science behind the program and examine its practical applications by looking at how it can be used to complement ongoing academic English language courses in face-to-face and remote learning situations. Participants will have the chance to see how the application works for teachers and learners.